Contact US
Morlock Aerospace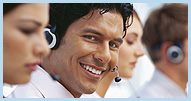 News & Information
2010.01.24
Morlock Aerospace now accepting new clients and business opportunities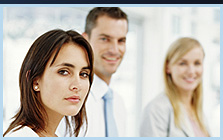 Morlock Aerospace is proud to deliver consulting services in the areas of Software development, Hardware development, Implementation and End User Application Support.
Morlock Aerospace strives to be an end to end technical and consulting service provider and to establish ourselves as a reputable customer partner.


Morlock Aerospace (MA) is a consulting service company that specializes in hardware and software developement. With over 15 years experience in Electronic, Mechanical and Software Engineering, Information Technology Management, Morlock Aerospace is continually evolving to fit your needs.
Offering a vast variety of technical services that are custom suited to what is required. This includes Research and Developement, implemenation of process designs, examination of existing designs (hardware and software), as well as post implementation verification.
MA consists of professionals who specialize in the corporate culture and will focus on the needs of our client, while holding customer satisfaction as their top priority.
---
Our vision is to be the best Aerospace consulting company in Canada, in terms of reliability, consulting services and our dedication to complete projects within a determined timeline.
Our company is proud to exhibit the following qualities:


Client focused business development plans
Evolving business services
Comfortable professional partnership
Development focuses on sections that will produce the most results with the least impact to your existing corporate structure. Looking at strength and competence of a product to incorporate it into your business.
Client service and a professional attitude distinguishes MA from other companies and allows us to provide our customers with an exceptional, quality level of service.

| | |
| --- | --- |
| Kaitlyn - London, ON | Amazing work with the development of our software. Your flexibilty to work outside of our scheduled hours made our decision to go with Morlock Aerospace all that easier. Look forward to working with you in the future. |
| | |
| --- | --- |
| Scott - Ottawa, ON | Morlock Aerospace offered an unparellel client experience. They had me saying 'wow' on a few occasions with their software design and ability to exceed pre-established timelines. |